8 Summer time activities to keep your kids active and away from the screen
Technology and gadgets have become so easily accessible that we always have screens around us. Kids are also affected by this technological advancement, and seeing your kids, not on their smartphone, tab, or gaming console is rare, especially in the summertime. Are you also worried about your kids' health and want to keep them active this summer?
Here we will discuss our top 8 summertime activities to keep kids active and away from the screen.
8 Summer time activities to keep your kids active and away from the screen
To keep your kid away from the screen, outdoor activity is unnecessary. Sometimes the indoor activities help in keeping them active while sharpening their mind. So, here are the top 8 summertime activities that you can try.
1. 
Gardening and Working on their tree house
One way to keep your kids active and away from the screen is by taking them close to nature. Gardening is a safe way of doing it. Not only will your kids stay active, but they will learn a lot about this outdoor environment.
If you want to take things one step further ahead, you can help your kids with their tree house. Whether it is about making a new one or renovating their old tree house, make your kids busy with you. It will keep them busy for days along with all the fun activities.
2. 
Ride bike or skate
The next thing that you must try is taking your kids to ride bikes or skate. You can take your kids to the skating parks for this purpose but get all the safety equipment first and a sports water bottle. The best part about riding bikes is that if you have a big enough backyard, you can make a track there, which your kids will love.
For skating, you can ask your kids if they want a skateboard or skating shoes. Both are good and healthy activities for kids, but you must take them out for safe skating.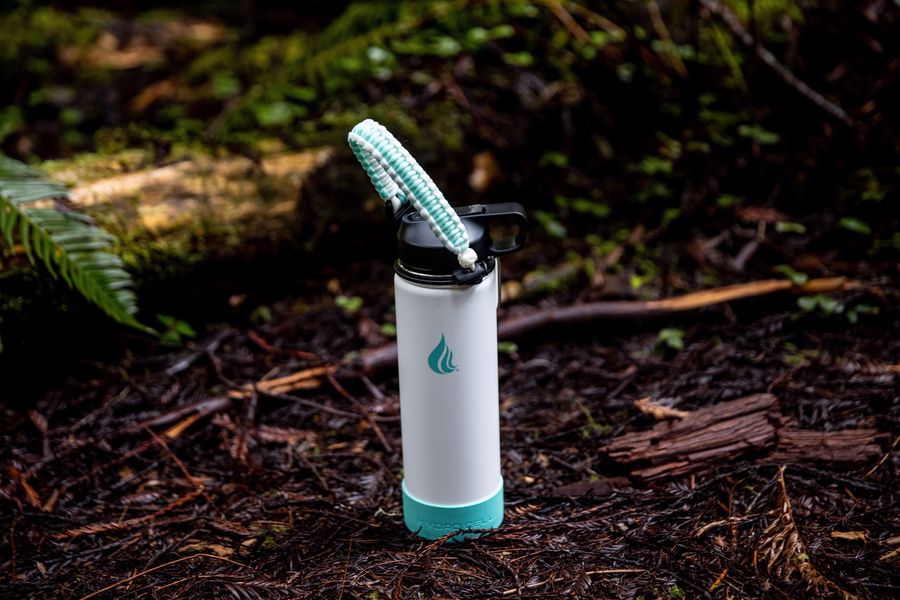 3. 
Dance practice or karate practice
Kids who take an interest in dance will love to go to dancing practice. You just need to find a place for them to learn a specific type of dance. Similarly, you can teach them to dance yourself if you know the moves and technique. Dance is extremely good for health as it involves a lot of exercises.
Just like dance practice, you can make kids practice karate, which is good for health and mind and makes your kids strong physically. So, with the help of these activities, your kids will stay active during the summertime.
4. 
Playing scavenger hunt or escape room
Activities like a scavenger hunt or escape room not only keep kids away from the screen but are amazing for sharpening their minds. The best part is that scavenger hunt is more fun every time you play it with your kids because the riddles can be different, and so can the tasks. So, there will hardly be any repetition in the game itself.
One of the best things about these games is that if you do not want to play these at your home, you can take your kids to someplace that offers these games. That will be a whole different experience for your kids.
5. 
Balloon volleyball
It is a game that has gained a lot of popularity in recent years and is extremely fun to play. The game only requires you to have a balloon, and the best part is that it is an indoor game that brings a lot of physical activity. The game is mainly like volleyball with no bounds; a player scores a point when the opponent fails to prevent the balloon from hitting the ground.
It is fun to play in rooms with not many decoration pieces and other things that can easily break. You can play it as a team as well as individually.
6. 
Trying out their favorite sport
If you want to take kids outdoors, then the best thing to keep them active and interactive is by trying out their favorite sport. Some options include:
Soccer

Baseball

Basketball

Badminton, etc.
These games are extremely easy to play in your backyard, and these games are fun to play with your kids, especially during the summertime. So, get the necessary stuff required for a specific sport and enjoy your time with your kids while keeping them away from the screen.
7. 
Swimming
Swimming is extremely easy for people who have pools inside their homes. If you also have a pool, then you can plan to swim and enjoy all the pool games and activities with your kids. The best part is that you can invite relatives or friends' kids over to the pool party, which will make the whole thing even more fun for your kids.
If you do not have a pool, visiting a water park can still be an option.
8. 
Exploring the outdoors
The last and one of the best ways to spend summer time with your kids while keeping them active is by exploring the outdoors. You can take your kids for a hike or camp with them at a fishing site, teaching them to fish. Similarly, you can take your kids to some agricultural site or visit a zoo. Playing miniature golf or spending time at the beach are also great options.
The best way to explore the outdoors with your kids is to look for the most feasible option and take your kids there for an immersive experience close to nature. If you still have nothing to do, you can make a morning walk routine with tons of health benefits for you and your kid.
Conclusion
Do you also find it extremely difficult to keep your children away from screens and keep them active? You do not need to worry anymore because the fun summertime activities we discussed here will do the job efficiently. These will not only keep kids away from the screen, but they will be fun and good for their health and mind.
---